ReCore Fitness Maternity FITsplint™- Ultimate Maternity Support
Black
The ReCore Fitness Maternity FITsplint™ (formally called Mombodfitness) lifts belly up off bladder to help reduce bladder pressure. Straps can separate for motion control during activity or be placed down low for more hip support. Fully adjustable for custom fit. Used for diastasis, hip, back or bladder support, pelvic girdle pain etc.
Can wear 3 different ways
Supports the back, belly, bladder and hips
Great running support
Flexible and slim
Recommended by Physical Therapists
Non slip technology on the inside
5 PreCORE Exercises Included!
HEIGHT - 7.5 inches
Caution: This product contains neoprene, which may cause an allergic reaction. If skin irritation occurs, discontinue use and consult a doctor.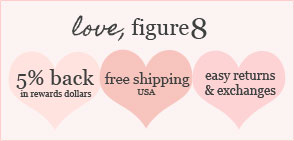 "
I
was able to find a great nursing swimsuit that still made me feel good looking and confident. There was a good selection and shipping was super fast! I would definitely shop here again for my nursing/maternity clothes.
"
Elysia in Claremont, CA
Please wait ...