---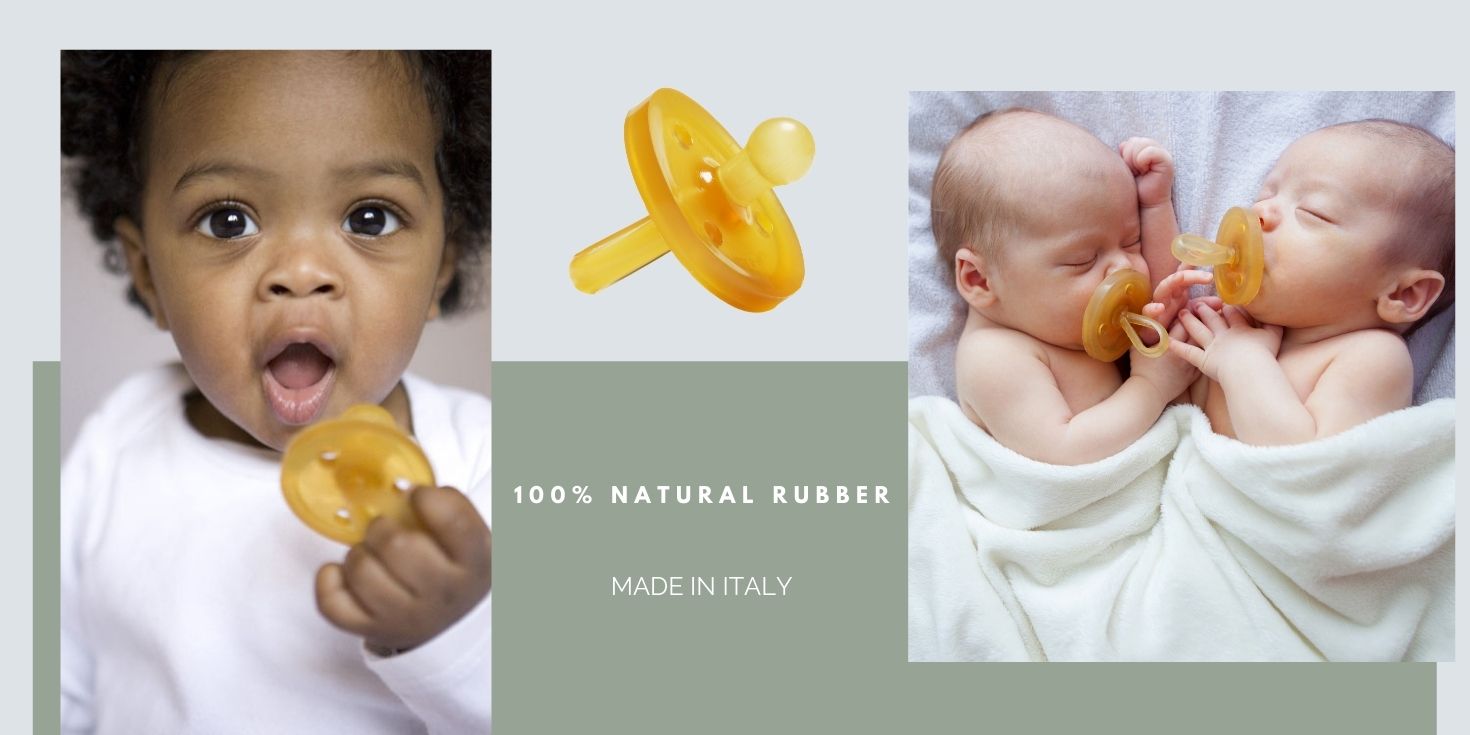 Natursutten 100% Natural Rubber Pacifiers
Natursutten is America's best-selling natural rubber pacifier since 2006. Natursutten's Original Pacifier is designed to closely simulate breastfeeding by gently touching baby's nose and providing a soothing experience for baby. Made from ecologically sustainable pure natural rubber from the Hevea brasiliensis tree.
Why Natursutten?
Natural rubber feels better and if free from harmful chemicals. Babies love the natural, softer-than-silicone feel of these pacifiers. To ensure purity and quality, Natursutten pacifiers are handcrafted in Italy in an eight-weeek long, artisan-engineered process. They are molded in one piece without joins or cracks where dirt and bacteria can accumulate.
Free from parabens, PVC, BPA, hormone-disruptors, cancer causing substances, allergens, artificial colors & chemical softeners.
Conforms to European safety and ethical standards.
Figure 8 Moms is rated





@google
and
@figure8moms